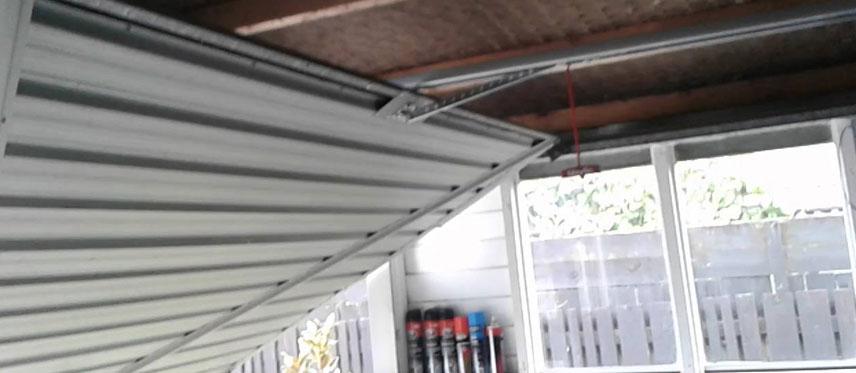 06 Jan

Garage Door Repair: All You Need to Know

Have you started noticing some issues with the working of your garage door? If affirmative, you can consider taking professional help from a garage door repairs Melbourne. Because when it comes to the security of your garage door and your vehicle, you can never be too relaxed.

Besides, if you take the matters in your hand, it might cause further damage to your garage door. Because some repair works are more complicated and must be repaired and it might be possible that you end up hurting yourself. Hence, ask a garage door repair company for help in need! Now let's understand things that you must know about a garage door repair.

Why Do You Require a Garage Door Repair Service?

The first thing in garage door service and repair is to understand why do you actually need these services. For this, note all the issues that you are facing with your garage door. Is your garage door not working at all? Is it partially opening and closing? Is the garage opener running yet the door is not opening? If you precisely know what is the issue with the door, you can seek repair work accordingly.

What Are the Works Involved in A Garage Door Repair?

Light garage door panel repair works generally involve tightening, cleaning, and lubricating the tracks, loose parts, and springs of the door system. The repair work also examines the power supply to the garage opener because sometime during inadequate power supply to the opener, the door gets stuck.

Furthermore, the repair work might also involve checking all the loose hardware to ensure everything is in place. Professionals also examine spring if they are in the right place or not. They adjust tension in the springs for enabling smooth operation of the door.

What Kind of Garage Door Opener Do You Use?

The type of garage opener plays an important role in the repair work associated with your garage door. So, check what kind of opener you use. In case you are using a standard extension garage door, the repair works are bit easy to perform once the service providers detect the issue with the machine.

Nevertheless, if you use a torsion spring garage door, the repair work tends to be little more complex.  Always call professional garage door repairs for garage motor repair and get your door fixed effectively. The reason behind it is that the torsion spring remains under enormous pressure which requires great caution and expertise.

Now you have some idea about the services involved in a garage door repair. Thus, if you need garage door repair and maintenance service, you can search for "the best garage door repair near me" and choose the one that offers affordable yet quality service.